Arlington Orthopedic Associates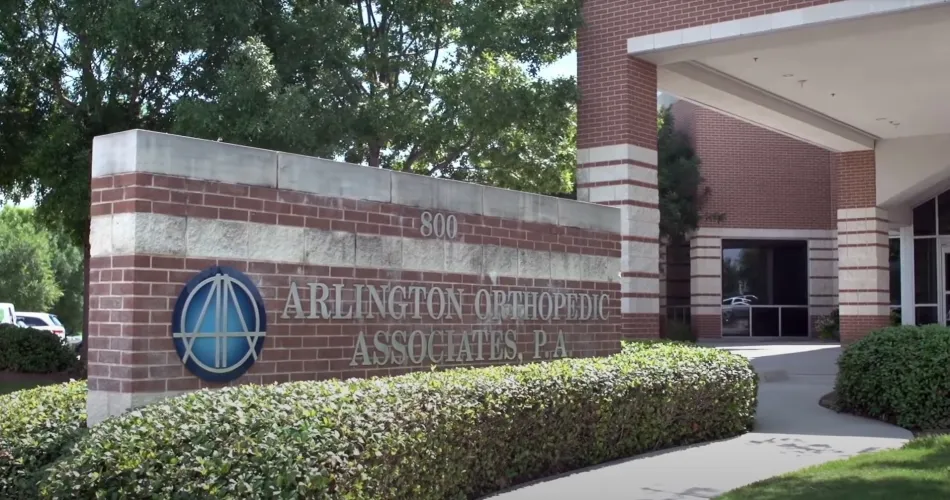 Arlington Orthopedic Associates 
Serving DFW and beyond since 1996, AOA Orthopedics Specialists continues to accumulate the largest collection of talented surgeons in North Texas. Recruiting from top tier institutions and fellowships, AOA demands its surgeons have exceptional talent and exceptional bedside manner.
Offering specialists in Spine, Sports Medicine, Joint Replacement, Joint Reconstruction, Upper Extremity, Lower Extremity, Fracture Care, Pain Medicine, Physical Medicine and Rehabilitation, and Orthopedic Oncology. AOA offers the most advanced evidence-based options for both surgical and non-surgical interventions head-to-toe. Options such as minimally invasive procedures, single position spine surgeries, and robotic assisted surgery of the hip, knee, and spine.
Treating musculoskeletal ailments conservatively and operatively, of the spine, shoulder, elbow, arm, wrist, hand, hip, leg, knee, ankle, and foot.
Pain Medicine and Physical Medicine & Rehabilitation specialists assist in complex cases involving non-surgical orthopedic conditions, musculoskeletal nerve issues, conservative spine treatment, and the treatment of pain.
On-site physical therapy and imaging make AOA Orthopedic Specialists a one stop destination for Orthopedic needs in North Texas. Conveniently located in Arlington, Dallas, Mansfield, Irving, Waxahachie, Midlothian, and Fort Worth.
Headquarters: Arlington, TX 
Year Invested: 2022
Careers at Arlington Orthopedic Associates
Excellence Starts with Partnership
As a physician-owned management services organization, United Musculoskeletal Partners is in a unique position to identify and invest in elite musculoskeletal practices. Learn how United Musculoskeletal Partners connects physicians with growth strategies, cutting-edge technology, and ideas that reduce costs and improve patient care.