United Musculoskeletal Partners
OPERATIONAL EXCELLENCE | IMPROVED CLINICAL OUTCOMES| SUPERIOR FINANCIAL PERFORMANCE


We are building the most elite, physician-owned shared services organization dedicated to excellence in musculoskeletal care. Our sole focus is linking top-notch physicians together in an innovative platform focused on growth and quality patient care.

How We Build Value
Organic Growth Drivers
Ancillary Service Line Growth - expertise to optimize Rehab, MRI, DME and other service lines.

Access to Capital - ability to grow the practice footprint and utilize the latest technology for patient care.

Business Development - expert team to identify and add partnerships with like-minded physician groups.

Procurement - streamline costs and efficiencies across the platform including vendor contracting and materials management.
World-Class Management Services
Business Analytics and Financial Reporting - state of the art analytical capabilities for financial and operational reporting.

Compliance and Legal - expertise on internal and external risks and liabilities.

Alternative and Value-Based Payment Models - successful track record with multiple commercial and government alternative and value-based payment models.
How We Are Different
Autonomy Over What Matters
Physician practices maintain culture and reputation, sole authority over all clinical decision making, compensation formulas and practice leadership.

Partnership With Proven Results
Our leadership and sponsors have deep experience and successful track record of building companies in partnership with physicians.
Leadership With Solid Experience
Our executive leadership team is entrepreneurial minded and results driven.
Operational Footprint
14
Surgical Center Locations
Explore Careers with UMP!
Partnering for Your Success
Our sole focus is linking top-notch physicians with an innovative platform focused on operational excellence, improved clinical outcomes and superior financial performance.
Partnership is not about just growing to be bigger. It's about finding a partner who shares your vision and goals. We work with your team to execute on a strategic plan we build together. You maintain autonomy on what really matters: day to day clinical decisions, provider recruitment, compensation formulas, your culture, brand and reputation.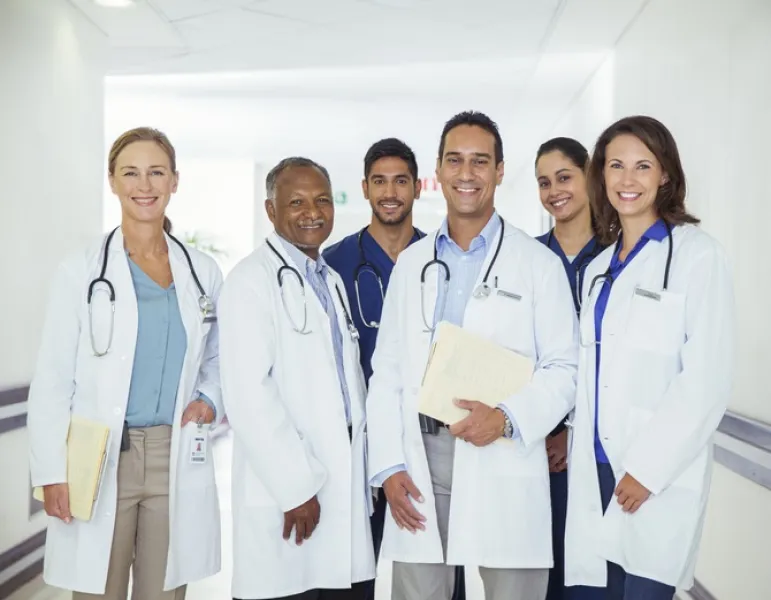 Physician-First Partnership
Our physician-first philosophy is in our DNA. We've earned our reputation as a provider by being good partners in physician-led companies and working together across local and regional healthcare ecosystems.
No matter what stage of your career, UMP provides a clear path to success.
The Best and Brightest, Working for You
More than ever it's essential to have a strategic partner with solutions that meet the moment. We uplift every aspect of your practice from patient services, resources, wealth and more.